Welcome to Kings Beach Miniature Golf, a family owned miniature golf course located in gorgeous downtown Kings Beach, California.
Kings Beach Miniature Golf is open today and everyday for our 60th summer season!
Fall hours are: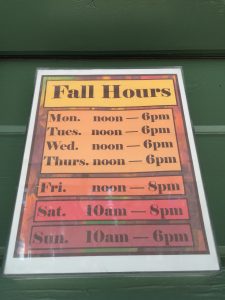 Our address is :
8693 N Lake Blvd
Kings Beach, CA 96143
Our phone number is:
 (530) 546-3196
Visit us on Facebook!
Or, our Instagram handle is kbminigolf and please feel free to post your photos of KBMG to #minigolfmegafun or #kbmgmemories
If you have questions about anything you see on this site, please contact Christine Mooney at christinemmooney@gmail.com.
Putt'em straight!